The UK has seen a huge growth in new small businesses over the past couple of years. More people are embracing online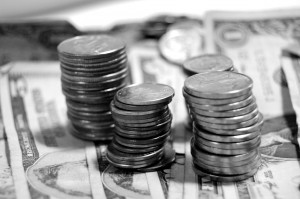 resources to reach a wider customer base and also to find competitive suppliers. It's not uncommon for most new small businesses to start out at home, people often working a part-time position alongside their new enterprise until it's big enough and stable enough to provide a regular income and be the single revenue stream.
However, building a new business from the ground up isn't easy and requires a business plan, patience and hard work! At the early stages of building a business any spare money is either channeled into bringing in stock, building a website or shop or PR promotions. Hiring an accountant is not at the top of everyone's priority list, but maybe it should?
Knowing what is claimable and making your money work for you is crucial for any start up business wanting to grow and find stability. Not everyone has experience of dealing with HMRC, in fact most new small businesses are setup by people who have been in permanent employment most of their working lives, so it's a sharp learning curve and that curve will be much easier and beneficial for your new business if you have an accountant on board from the start.
Finding a cheap accountant
So where do you start? There has been an increase of online accountancy firms offering a low cost accountant service online. The services are mainly targeted at small businesses and offer a full range of accountant services at affordable prices. Just because someone offers their services as 'cheap accountants' doesn't mean that the quality of services will be low. The fact that most cheap accountants are online based gives them the ability to reduce their costs to businesses because they haven't got the overhead costs of a typical bricks and mortar accountancy.
Another advantage to hiring an online accountant is the fact your search is not limited to a local search. Your choice is spread across the UK. You could be working in Devon, but using an accountant in Birmingham because everything is done online and all communications are across email, phone and mail.
Bringing an accountant on board to your new business makes sense and will help you build a platform on which to grow. It will free up time that might be spent on bookkeeping for you to focus on bringing in new business or promoting your services. Start getting quotes and see who fits within your budgets and what services they offer. You can get a quote from one of our recommended low lost accountants via the blue quote button on the website.