Any services and goods that are supplied by a UK company registered to pay VAT will have a type of tax added to them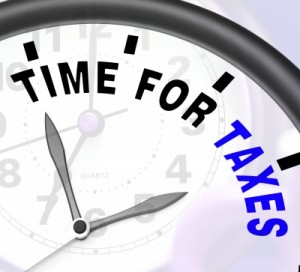 called Value Added Tax. Some goods and services imported from Europe are also charged VAT. A company registered for it will charge the tax when it sells goods and services to a non-business client or to another firm. It is possible for a company to claim back the VAT it has paid on services and goods used for the business.
Registration for VAT
A business has to register for VAT when its turnover reaches a specified threshold for that year. For 2014-15, the threshold is £81,000. If the company believes that it may exceed this threshold within a year, it has to be registered. It is possible to do so on a voluntary basis, as there are ways in which this can be beneficial to the company – for instance, being able to reclaim any VAT paid on goods and services for the business.
Rate of VAT
There are three rates of VAT – zero, standard and reduced. The standard rate is 20 per cent, while the reduced rate is five per cent. The most commonly used rate is the standard, which is applied to most of the services and goods in the UK. There are some goods and services that are zero-rated, including food other than hot food in a takeaway or restaurant meals. Other zero-rated items include clothes and shoes for children, newspapers and books, and public transport, along with other items. The reduced rate is applied to car seats for children, sanitary hygiene products, and fuel and power for domestic use. There are many other items that attract a reduced rate of VAT.
Exemption
There are some goods and services that are exempt from VAT altogether, according to the law. Among those are insurance services, the provision of credit, education, and most of the services provided by dentists or doctors.
Exempt or zero-rated?
There is a difference between zero-rated and exempt items, although the rate for both is effectively zero. If a registered company sells zero-rated services or goods, it can't charge any VAT but it can claim back that which it has paid on its expenses. If goods are exempt, no VAT is charged but the company is unable to claim back anything paid on the expenses.