Marketing, sales, branding, product design and even packaging, we've got that sorted. These disciplines are generally the more creative side to small businesses management that many of us flourish in, but there's a part that most of us hate and avoid like the plague – finance. 
The dreaded word sparks fear into many an entrepreneur or freelancer, because there's still so much mystery surrounding it. There are thousands of bloggers offering free creative advice out there, but where do you even begin to get a hold of your small business finances?
In the interest of breaking down the barriers, we've put together what we consider to be the ultimate list of finance resources for small to medium businesses. We've included software, apps, articles, blogs, podcasts and much more to help you conquer your business finances once and for all.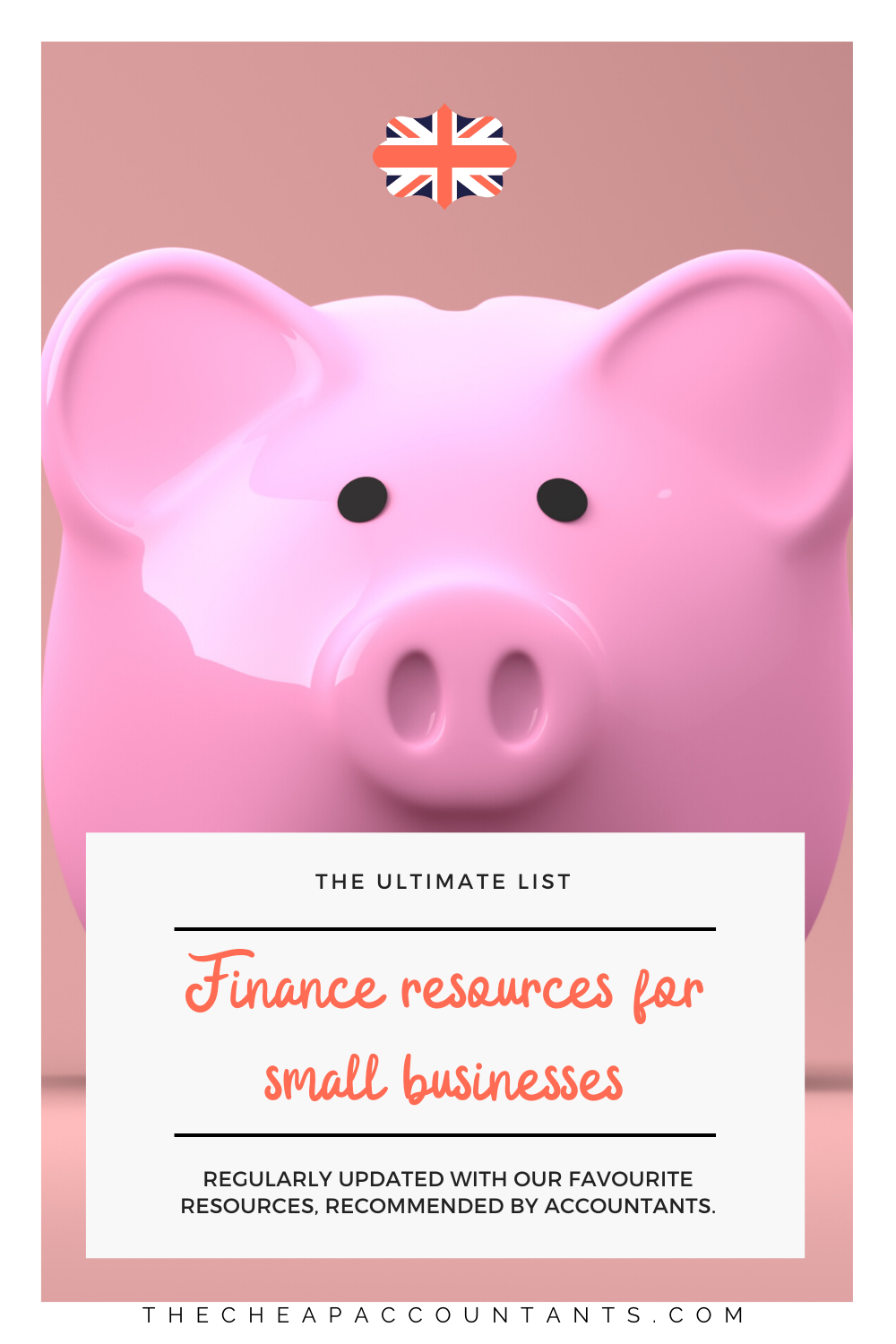 SME Business Finance Software
There's no other accounting software we'd recommend, and best of all, it's completely free. Pandle is bookkeeping software that's seriously easy to use – sure there are better known alternatives, but Pandle is our favourite for its easy to use interface, great support and for how it just simply makes our lives a whole lot easier when it comes to submitting tax returns and yearly accounts.
When you sign up, you'll get lots of useful how-to guides sent to your inbox, so it doesn't matter if you think you're finance illiterate, this is built for users that don't necessarily come from a finance background!
If you love Pandle, try the pro account for just £5 a month, at that price, there's no reason not to.
SME Business Finance Podcasts
Bloomberg, one of the biggest business finance news networks in the world, offers this weekly podcast covering economics, markets, investments and interviews with business leaders.
Who better to talk about finance than the Financial Times? This weekly podcast covers the biggest stories of the week, so you can understand how world events may influence your business financial planning.
Big business stories from an economic perspective, Financial Times journalists will take you through the latest.
Learn how to start, grow and sell your business from a financial perspective, each episode follows a specific case study.
Hosted by Deutschebank, this regular podcast explores the financial issues and news facing the world today.
Conquer SME Tax
Written for students, this extremely thorough guide covers all the common taxation jargon that you might come across when running your business – revisit it regularly to revise!
Blogger Beyond the Oven specialising in bookkeeping advice for bakers, but that doesn't mean her tax dates aren't super useful for anyone else who's self employed.
Do you work from home as a freelancer or self-employed business owner? You should be claiming against your tax for your home office expenses. When you Google this it's pretty easy to find resources that are USA-centric, but this helpful guide is based on UK taxation.
The gov.uk website does offer some advice on this, but it can be a little outdated and difficult to follow. This guide by The Work Life Blend is much more thorough!
When you complete your self assessment, HMRC will calculate how much tax you owe – but how can you prepare for this in advance and set the right amount of money aside? This guide by the Independent Girls Collective is a must-read.
You'll never have to worry about that if you use an accounting service like this one, but otherwise this article by Independent Girls Collective will explain the implications.
A full list of taxes that you need to be aware of as a small business owner.
Small Business Financing UK
A comprehensive list of funding providers and grants you can apply for with your business in the UK
If you're an artist or creator and you can't rely on sales of physical products or unreliable advertising network revenue (like Youtube) then Patreon is a great financing option that allows you to set up subscriptions for fans who want to support you.
One of the best options for crowdfunding, ideal for start-up businesses who need capital, or for getting investment for a new product launch.
Free Finance Knowledge and Learning
Got a burning question you can't find the answer to on Google? Most accountants will charge for consultancy, but The Accountancy Partnership offers you the chance to answer one question for free – insanely useful! Make sure you bookmark it just in case you ever need it.
Education is one of the best things we can do to ensure as business owners we have some awareness and ownership of our business finances, spend some of your free time chipping away at these courses.
Budgeting Tips For SMEs
Learn how to create and manage a budget for your business so you can plan your finances with confidence.
Pricing for Small Businesses
Works for any handmade product, this is a great model for working out how to reasonable price your creations to make a profit.
Payroll for Small Businesses
Never had an employee before and don't know where to begin with the legalities? This guide will take you through it all.