Owning a small business often involves dealing with every aspect of the company, even those areas which you have little knowledge of, like payroll. There are many tasks to be dealt with on a regular basis that require specialist knowledge in order to comply with legislation, most of which changes frequently. The administration of a company is time-consuming and can prevent you spending time finding new clients and building the business.
Reasons to outsource
Outsourcing to a professional can free up your time to deal with other aspects of the company. Running a start-up is time-consuming, as you maintain existing clients and search for new custom. Bookkeeping and other duties are crucial, not only to comply with legislation, but to provide financial data of the company. If you have employees, you have to run a payroll, which is a complex process.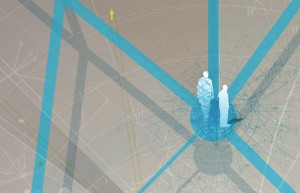 Most large companies will employ a team to deal with administration, but a small business often has a much more limited budget, especially during the initial period. Outsourcing removes the necessity of employing a workforce to take on the task.
Dealing with your own payroll, bookkeeping, accounts and other aspects of the company usually requires software that will make the task a little easier. However, it has to be maintained and updated regularly to stay abreast of changes, such as the introduction of Real Time Information. The requirement to introduce and update new software is not only expensive, but can be confusing for those who don't have specialist knowledge.
Outsourcing enables a function to be completed successfully, with very little chance of errors being made. This is beneficial to the company, as it will reduce costs long term. HMRC conducts regular checks of business records and, although the checks are random, it is more likely to carry out an enquiry if you frequently make mistakes when completing your tax returns and other documents. These compliance checks are a drain on resources, in addition to being at times stressful.
Security is another benefit of outsourcing to a professional. Dealing with administration in-house requires you to back up data on a regular basis, in case of IT problems or other emergency situations, like a fire. You also have to be aware of confidentiality laws and protect the data you hold.
Outsourcing saves valuable resources and leaves you free to deal with other aspects of the company, without being concerned about errors being made or breaches of security.