In a recent report The Federation of Small Businesses (FSB) has criticised the UK Government's current broadband policy as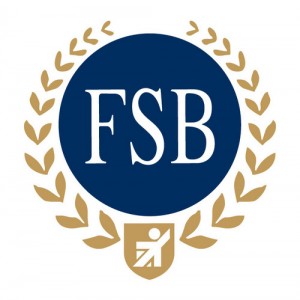 'not sufficiently ambitious'. The FSB stated that UK broadband is severely lacking, with an estimated 45,000 firms still on dial up. It is clear to see that while consumers may be noticing the benefits of high speed broadband, small businesses are missing out. Despite the recent claims by the FSB, the government and BT have said that the findings do not match reality.
Small Businesses
Small firms are increasingly acknowledging that access to high-quality broadband provision is a commercial necessity and represents the 'fourth utility'. The FSB report indicated that:
 94% of small business owners consider that a reliable internet connection is critical to the success of their business
 Only 15% of firms say they are very satisfied with their broadband
 As many as 14% of small businesses consider lack of reliable and fast broadband connectivity to be their main barrier to growth.
FSB Recommendations
The Vision – The UK broadband market needs to ensure that 'fit for purpose' connectivity is made available to everyone, regardless of location. In order to achieve this vision the FSB recommends:
A new ambitious national broadband strategy
Commitment to deliver a guaranteed minimum speed of 10Mbps to all UK premises by 2018-19
Prioritising the delivery of fibre-optic broadband to new and existing business parks, and ensuring that enterprise zones and clusters are fully connected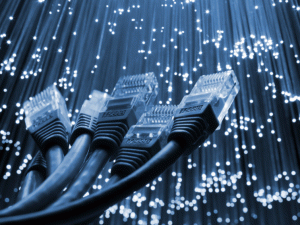 "The fact that we have around 45,000 businesses still on dial up is unacceptable and many more throughout the country, even in London, are receiving poor service. Evidence from our members shows this clearly is a problem affecting all corners of the UK, rural areas and cities alike" Says John Allan, chairman of FSB. However, the government and BT has suggested that the picture was not as bad as the FSB has indicated. "73% of UK premises can access fibre – including some businesses who claim that they can't in the report – and that should rise to 90% in under two years", says a spokeswoman. The Department for Culture, Media and sport further added that the report "doesn't reflect the real picture, but rightly highlights the growing importance of broadband to businesses in the UK".
Global Race
The UK government's ambition is to provide 95% of the UK with speeds of 24Mbps or higher by 2017, with the remaining having a minimum of 2Mbps. In contrast to this Finland plans to have a baseline speed of 100Mbps while South Kora aims for 1Gbps. The FSB report therefore concludes that the UK plans are 'not sufficiently ambitious'. As the internet and digital communication continue to revolutionise business practices, demand for broadband among small business is set to increase. If the UK wishes to lead the global race, it is necessary for our small businesses to be universally connected.